Howard Brown Farms is a family-owned and operated farm market located in Montezuma, Georgia. We are a niche operation, and we grow a wide variety of farm fresh produce including Elberta peaches, several old-fashioned varieties of peas and butterbeans, tomatoes, squash and cucumbers that you won't see in big box grocery chains. We also offer a vast assortment of gourmet jams, jellies, sauces, etc. which you can also find right here on our online store along with a fresh box of sweet Georgia peaches shipped to most states in the US (when in season).
Howard Brown Farms serves the neighboring communities of Montezuma Georgia by providing our farm fresh produce and high-quality gourmet food selections of jams, jellies, pickles, relishes, sauces, local honey and salad dressings. We grow peaches, peas and tomatoes bare root no plastic, just like you do in your home garden. This is a better-quality method for better taste. We don't cut corners like "factory farm" operators.
Who would have thought that William L. Brown's son Howard Brown would continue a family business that would become so successful and popular today? Howard's son Witt also works at the farm and market continuing the Brown family tradition.
Best Peaches
We grow several different varieties of Georgia Peaches including both freestone and cling-stone peaches.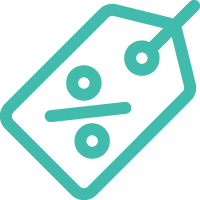 Special Offers
We run seasonal and promotional offers to give you the best value for the money. Watch for them.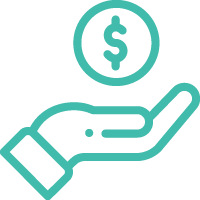 Secure Payments
All online transactions are processed through secure servers. You can be confident your information is safe.
Howard Brown's father, William L. Brown started his business with a wagon parked under a pecan tree selling only Elberta peaches back in 1966. Today, Howard, continues the tradition of farming and recently started his very own Produce Stand at a new location. Howard Brown Farms are operated by William L. Brown's son, Howard Brown, and his son Witt Brown.
The Brown family has been farming for many generations. Howard Brown is a 5th generation farmer. His son Witt Brown makes the 6th generation of farmers in the Brown Family. Also active in the family business is Loren Brown (Howard's wife), who is known as the Ambassador of the farm as she looks after the guests and visitors who come to see what we have to offer. Claudia Spradley (Howard's granddaughter) can also be seen helping out at produce stand. Then there are the family dogs Molly and Tut Brown who always enjoy greeting customers.
Howard Brown Farms strives to serve the neighboring communities of Montezuma by providing farm fresh produce and high-quality gourmet food selections to local families.
We are a niche operation. Our fruits and vegetables are more tree ripe than vine ripe. It takes sun light to produce natural sugar and sugar boosts the flavor. We also grow many old fashioned varieties that you won't see in big box grocery chains. These are grown because they are the best quality and taste.
To provide the highest quality farm fresh produce from our farm to your family.
From Our Farm to Your Family. We promise to provide you a good selection of hard to find farm fresh varieties of produce and the best quality gourmet products.